Whether you're looking for an upscale retreat or convenience to downtown, La Tourelle is the answer. It's a luxury hotel with a spa and bistro built right in. Family-owned and operated, you'll always be met with a warm smile. With 70 acres to explore and a garden filled with produce and herbs that keeps the bistro and garden well-supplied, the experience is the perfect blend of nature and luxury working harmoniously together.
"You feel like you can enjoy everything that Ithaca has to offer, yet your retreat is quiet and luxurious."
- LORI SHAFFER, BOSTON, MA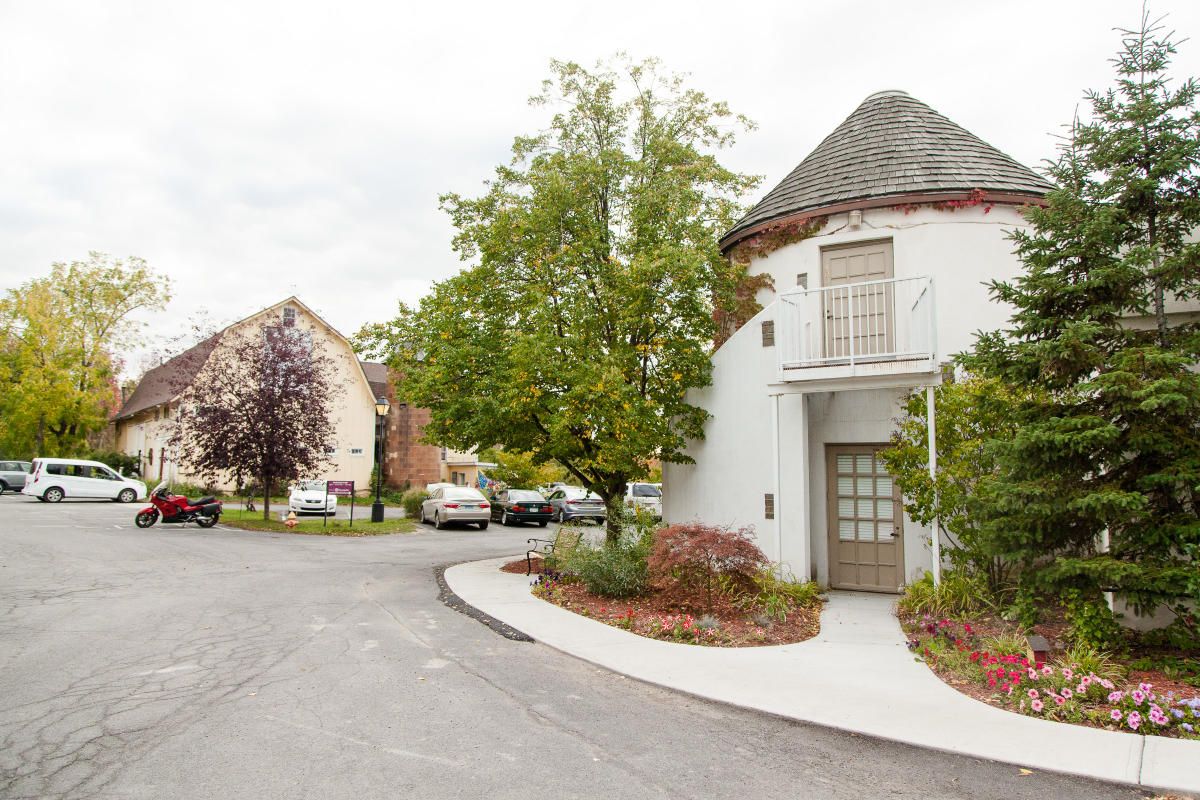 WHAT TO EXPECT
Please note this story was originally written prior to COVID-19. Many amenities are still at available at La Tourelle and August Moon Spa is open, contact La Tourelle directly to confirm details and protocols prior to booking.
Check in before 5pm and enjoy the complimentary wine hour, with a selection of Finger Lakes wines and local beers served up by a member of the Wiggins family. Just a 5 minute drive from Downtown Ithaca, it's easy to head to The Ithaca Commons for lunch or dinner, or ask the knowledgeable staff to make a take-out recommendation to enjoy a meal in your room. Return to your room and step out on your balcony for a gorgeous nightscape from the top of South Hill, where La Tourelle is perched.
In the morning after breakfast at the Bistro, you can enjoy a trail hike just outside of the back door, which leads to Buttermilk Falls State Park, one of Ithaca's most well-known gorges with stunning waterfall views. After a few days of hiking and exploring all that Ithaca has to offer, spend a day unwinding and indulging yourself at August Moon Spa, right downstairs from your room.
WHAT MAKES IT SPECIAL
Your stay is sure to include some very warm welcomes from a few members of the Wiggins family, proprietors of La Tourelle. "Our touch is on everything," says Kash Wiggins. "At any given moment you'll meet someone who really cares about the place."
The Wiggins work hard to source as much as they can from their on-site garden. You'll find flowers in the lobby picked every morning from right outside. Your bistro meal will be full of veggies and eggs gathered each day from their own garden and chicken coop. La Tourelle doesn't just stop at "farm-to-table" – August Moon Spa honors a "garden-to-spa" philosophy, harvesting herbs from the garden at peak times then making all of the spa products they use from scratch.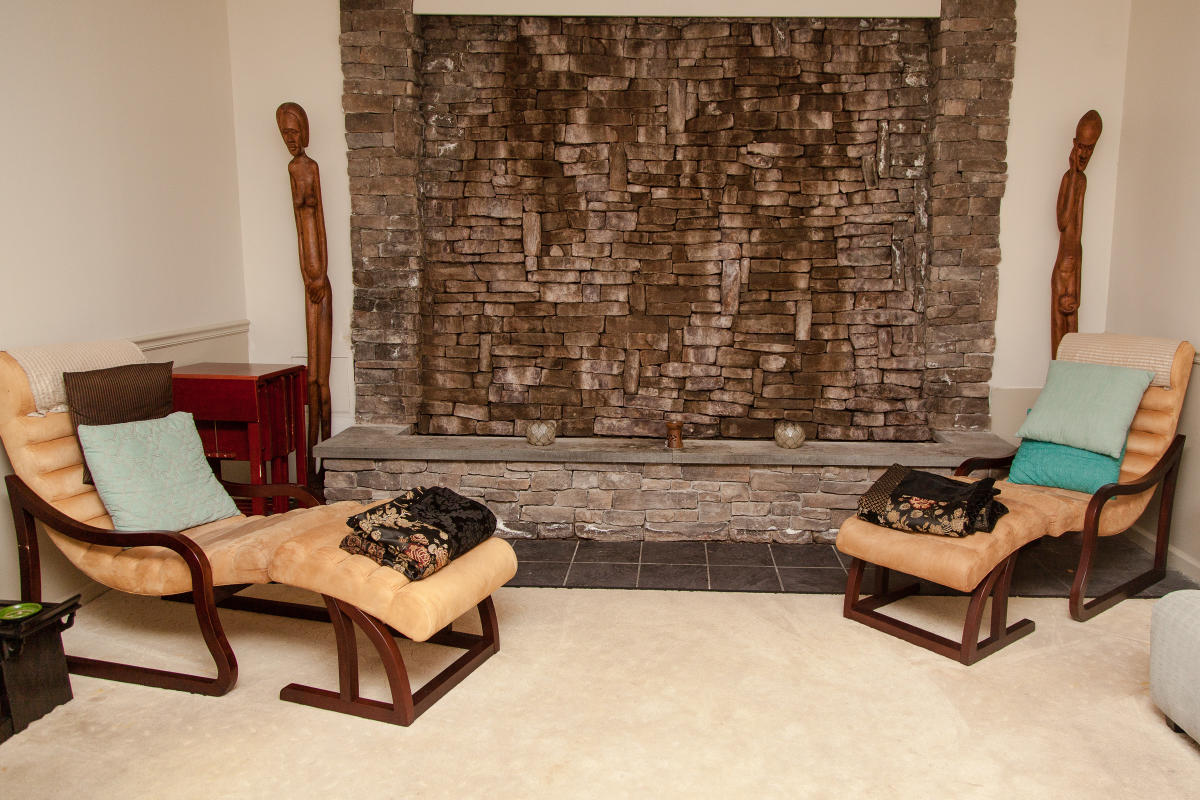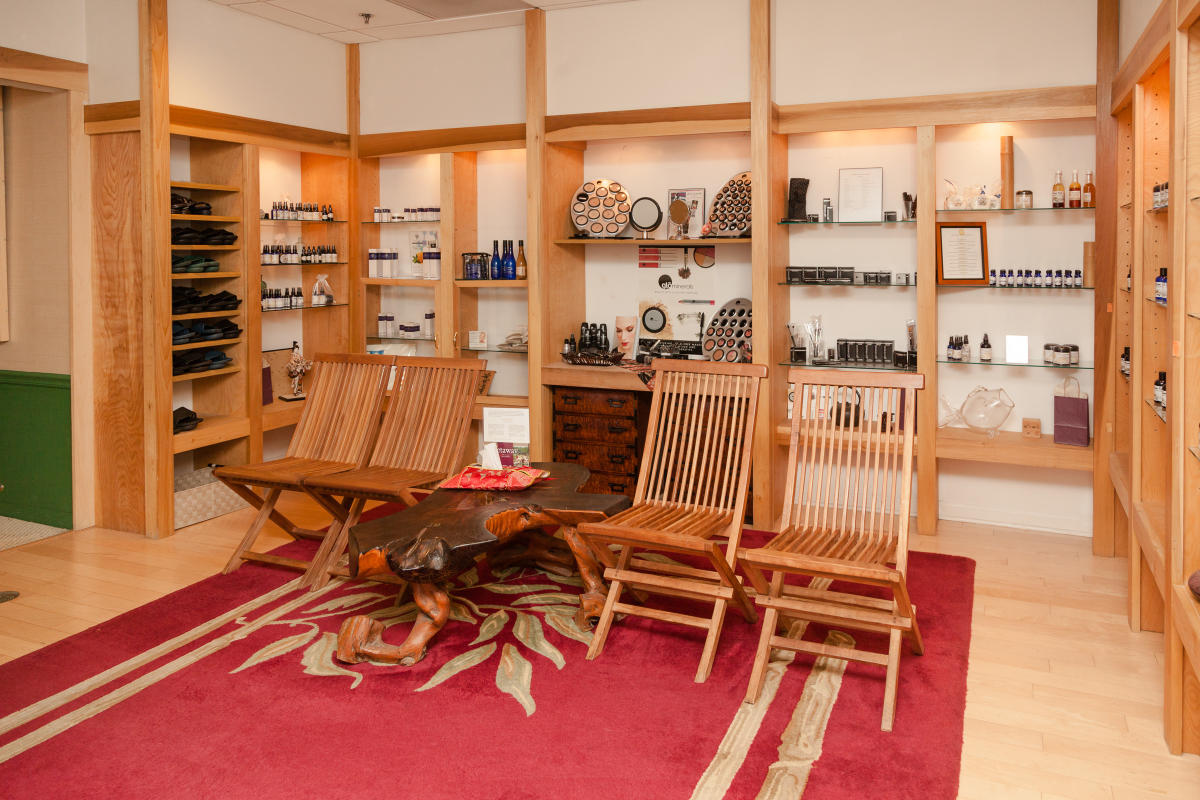 "We treat guests like they're friends we haven't met yet."
- SCOTT WIGGINS, OWNER OF LA TOURELLE
BEST TIMES TO VISIT
La Tourelle is an oasis of peace and warmth all year round, with snowshoeing and warm fireplaces in the winter, bright flowers in the spring, fresh produce and berries in the summer, and vibrant foliage in the fall. So whether you're retreating from the weather or visiting to embrace the outdoors, your experience is sure to be unforgettable.
Phoenix Wiggins suggests that you enjoy the outdoors or head to Downtown Ithaca on the weekend, saving your spa day for mid-week, when August Moon Spa is less crowded, offers special deals, and you can find a slightly more personalized experience. "Come early so you're not feeling rushed," she suggests. "It helps the therapy of the massage if you're not rushing right in. Enjoy the sauna, sit in the tranquility room, have some tea, exhale - your body begins that relaxation process."
WHAT NOT TO MISS
The land on which La Tourelle sits has a rich history of vibrant farmland, and the Wiggins strive to weave pieces of that history into every guest experience. You'll get a piece of the garden-to-hotel experience at the Bistro or August Moon Spa, but you can also feel free to go visit the garden itself! Around the side of the big "Yellow Barn" suite, you'll find chickens curiously following your steps, bright flowers and herbs waiting to be plucked and turned into spa products, and sweet tomatoes hanging ripe from the vine (seasonally, of course.) Just downhill from the garden is the pond, where you can set up a picnic blanket and enjoy daydreaming while watching the clouds and listening the sounds of nature.
INSIDER TIPS
Don't be afraid to ask for suggestions from anyone on staff. You'll get excellent advice about the best wineries or hiking spots in Tompkins County, and they will even set you up with a ride! Scott Wiggins is always in and out, dropping guests off at the airport or picking them up from the bottom of Buttermilk Falls after a hike down the gorge.
"Spend a whole day at the Spa!" encourages Phoenix. "There's steam and sauna in the locker rooms, two big, beautiful tranquility rooms, and our Bistro can deliver your breakfast or lunch down to the Spa. Get a massage, have some lunch, enjoy the sauna again, then end your day with a facial using our all-natural grown-here products."
When you stay at La Tourelle in Ithaca, you will feel like you are truly part of their family.
CHECK AVAILABILITY AND BOOK YOUR STAY AT LATOURELLE.COM.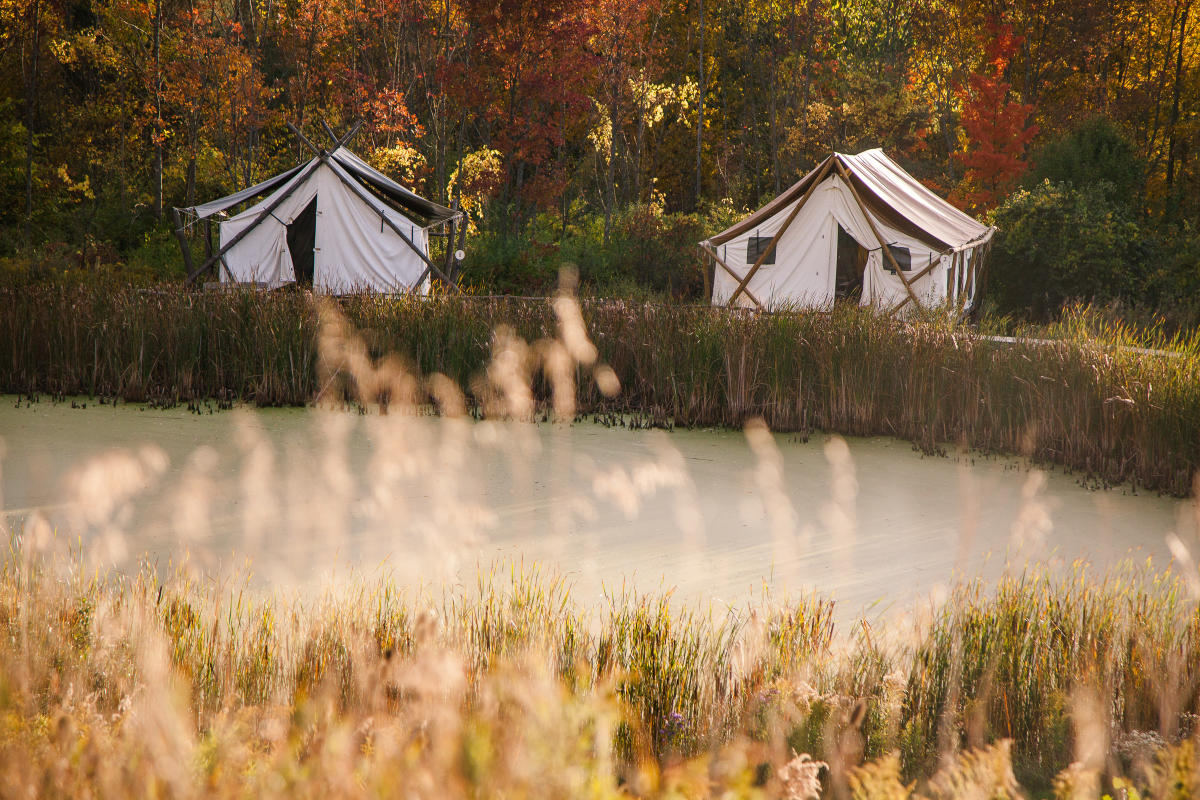 FOOTNOTES
This story was created as part of the Farm to Fork Ithaca initiative, made possible with a grant from the Tompkins County Tourism Program. Photos by Allison Usavage, allisonusavage.com.