Things to Do with Kids
Here are 10 Ideas for Things to Do with Kids in Ithaca
Here's a list of recommended activities to do with kids, often free or budget-friendly for families, that will provide a fun experience for exploring and learning through summer and fall. Planning a staycation or overnight getaway? You'll find something for family members of all ages and all abilities to enjoy. Many of these activities require or highly recommend a reservation. 
1. The Sciencenter
This interactive children's science museum offer interactive indoor exhibits as well as outdoor play spaces, inclusion and safety remain core values. The seasonal outdoor mini golf is included free with all admission, and fun for the whole family. This museum is a member of the Discovery Trail. See their website for additional learning resources.
2. Museum of the Earth
Fossils, bees, geology – this museum's exhibits are geared toward older children and adults. See their website for additional learning resources. This museum is a member of the Discovery Trail.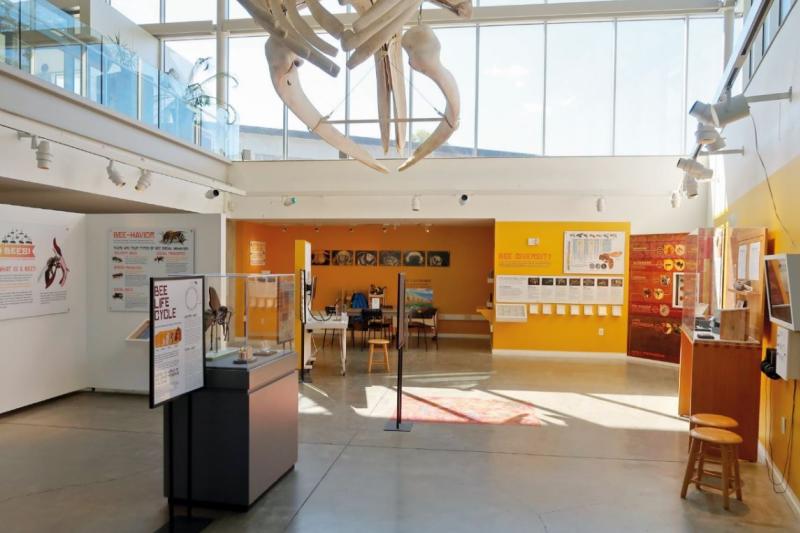 3. Discover Cayuga Lake and School's Out Charters
Discover Cayuga Lake offers educational and fun boat cruises with a variety of themes aboard the MV Teal. School's Out Charters provides private boat charters for family groups of up to 6 people on a 29' luxury vessel to enjoy a sunset cruise on Cayuga Lake. Bring your own food and drink, and your family will love the photo opportunities! Reservations are required for both boat experiences. Inquire about additional chartered boat cruise options.
Kayak, stand up paddleboard, or canoe! Outfitters have rentals available from Taughannock Blvd, Taughannock Falls Park, and Myers Park in Lansing. Teens over 15 years old can go out on their own as long as a parent or guardian is present at the time of rental, policies are subject to change. Advance reservations are required.
5. The History Center
In 2019, The History Center moved to the Tompkins Center for History & Culture on the Downtown Commons. You will find numerous interesting stories about how Ithaca and Tompkins County have had a role in shaping history. This museum is a member of the Discovery Trail.
6. Ithaca Children's Garden
Free, and open to everyone. With many of the features designed for the discovery and play of young children, the whole family will be inspired at this 3-acre naturescape. It is located near the Cayuga Waterfront Trail, for additional walking and biking opportunities. See their website for additional learning resources and scheduled programs.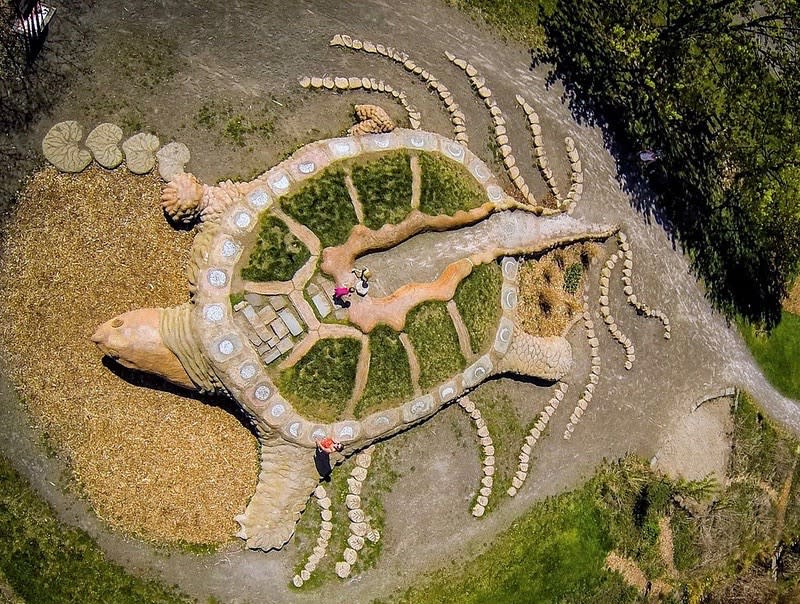 7. Stewart Park at the head of Cayuga Lake
An all-accessible playground, fishing spots, picnic table, and wide paved paths for walking/biking/running.
TIP: Bike Rentals is located in Stewart Park at the Ithaca Youth Bureau. Make a reservation in advance, a variety of bike styles are available along with helmets and safety gear: www.ithacabikerental.com/rental-information.html
See our list of Accessible Family Fun ideas to inspire your future visits.
Stroll downtown Ithaca and enjoy the public art and eclectic shops on The Commons. Check out IthacaMurals.com to learn more about the artists and themes that may catch your kid's eye. Teens enjoy the freedom to explore the Commons on their own, there are plenty of casual eateries with everything from giant sandwiches to custom waffles and healthy plant-based snacks. Independently owned shops include The Brain Shoppe with puzzles of all shapes and challenge levels, Comics for Collectors at a new location on West State St, and Angry Mom Records. For families wanting to stay in the heart of downtown, the Hilton Garden Inn has been recently remodeled and offers a pool.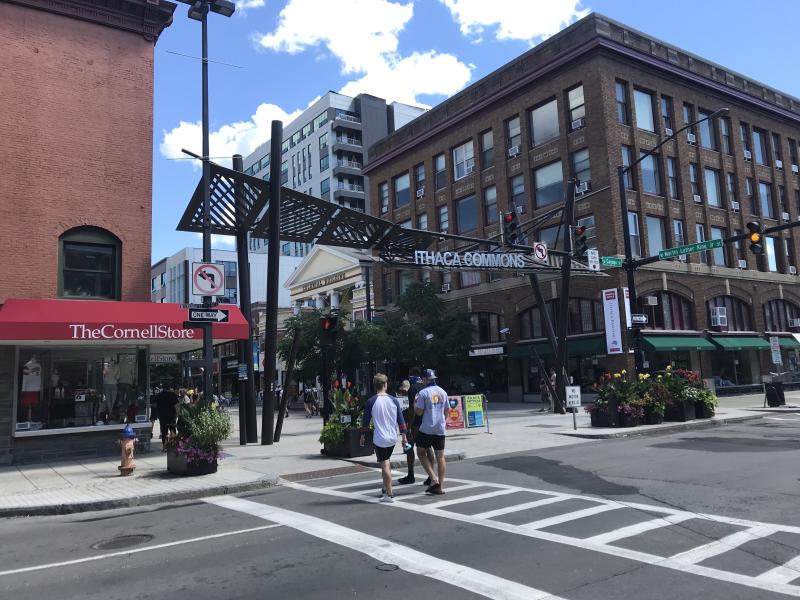 Families with pre-teens and teenagers will also find much to explore outside of Ithaca. 
 
9. Ringwood Raceway
Located halfway between Ithaca and Cortland 1/6 mile kart track is seriously fun and open until 8pm on most nights. Double-seat karts are also available for any passengers that may require special assistance to participate. View their website for more information. 
10. Greek Peak Mountain Resort
Just 30 minutes from Ithaca. Take it easy on a sky tour chair lift ride, our book time on the zip line tour and ropes course. Mountain Bike trails are also open. View their website for more information.