Community Rooted in Music
Ithaca is your year-round music destination for live performances. With a style all its own--home to lively festivals, frozen waterfalls, and impromptu jams.  
This season, Ithaca will celebrate a cornerstone performance venue, 20 years of craft brewing, falling waters, and so much more. The common factor? The universal language? MUSIC – and something rooted so deep in the history of Ithaca and Tompkins County, it defines our character.
Make a Weekend of it
There is something about that Ithaca music scene. Weird and wonderful, it draws you back.
­March 22-23 – Finger Lakes Thaw, a multi-venue music festival happening among the many intimate venues that this city of music has to offer. Jams at The Range, jazz at the Argos Warehouse, roots reggae at Casitas Del Polaris, and a rockin' good time at The Haunt– You'll have to come to see what this year's musically diverse lineup has in store. Last year's lineup featured R&B Grammy-nominated PJ Morton (who is also Maroon 5's pianist), roots reggae powerhouse Giant Panda Gorilla Dub Squad, and hometown heroes Big Mean Sound Machine. Get down with a community rooted in music and listen live in each distinct and intimate setting while a range of performers takes you away for two days of the Finger Lakes Thaw music festival.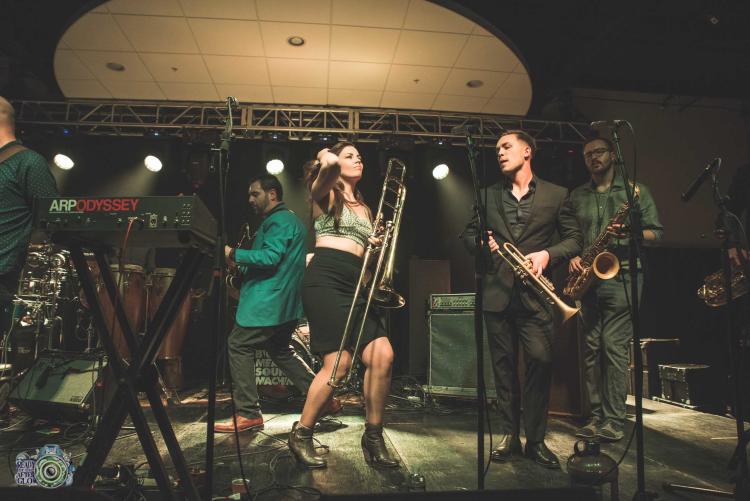 Did you know?
... Ithaca College began as the Ithaca Conservatory of Music in 1892.
... two of the most influential electronic instruments, the Hammond Organ and Moog Synthesizer, were both invented by Cornell graduates.
... "Bound for Glory," hosted on WVBR-FM, is the longest-running live folk radio show in North America